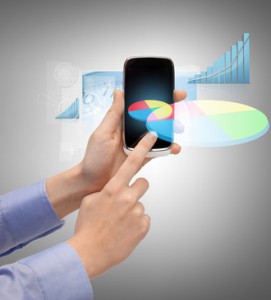 Our customers enjoy both ease of use and cost-savings when they deploy a Matsch system, whether it's legacy software integration or software as a service. Here's an example of how Matsch puts customers in control of their costs:
Midwestern state agency has employees distributed between over 100 offices.  The nature of those employees' work is such that having a state-paid cell phone was necessary.  The problem was simple: Leadership at those offices needed a way to effectively manage both their employees and the charges resulting from their use.  Since the monthly invoices were paid by the central agency, the offices had no way to know how their employees were using these devices.
Matsch listened to the agency's management, and leveraged their existing NET-Phacs service along with their existing systems and procedures, to disseminate the monthly carrier invoice data to the individual offices and provide a simple, easy to understand set of reports the offices can now access over the web.  This functionality was implemented in a very short time frame.
From a management perspective, this solution was successful on two fronts – it fulfills management's obligation to provide the data to those offices, and provides a means for both the individual offices and management to analyze the activity of their employees and identify opportunities for cost savings.
Read more in our Testimonials area, or Contact Us to see a Demo!